Enhancing Customer Experience
Improving the customer experience through technology & digital service platform towards revenue retention & increased ARPU with loyal customers
Excellence Proven Track Record
Associates with Wintel Ltd. the pioneer in Mobile VAS & Telco Platform solution in Bangladesh as well as worldwide for 18 years serving 1.8 Billion subscribers.
Connecting the World through Mobile VAS
Our strong & exclusive partnership with world's best technology platform solution providers in the mobile value-added service industry
Enhancing customer experience through technology
One of the first and most pioneer Mobile Value-added solution companies to be born out of Dhaka, Bangladesh since 2001; Wintel Limited gives birth to the company – Wintel Digital Limited, with the aim to enhance customer experiences through engagement using the technology based platform. 
We offer solutions in Business Processes Management (BPM) and backend operations, Internet of Things (IoT), Device and Knowledge Management. Wintel Digital aims to drive digital transformation using People, Processes and Technology. The managed service platform and solutions help Operators, Enterprises and Consumers to adapt and grow with technology in the Digital Age.
Digital Solution Partners
EXPERIENCE MANAGEMENT

IN THE ERA OF INFORMATION OVERLOAD, FINDABILITY IS THE KEY.
Smart access to your knowledge base with easy findability & multi-channel content curation. Narrative and unified repository for simplified knowledge access enabling personalized experience.
Knowledge Management Solution

Self-Care

Analytics

CMS

Virtual Assistants
BPM
SOLUTIONS
EMPOWERING CX THROUGH INNOVATION AND SUPPORT.
Uplift customer engagement potential involving digitally crafted solutions in business processes & back-end operations. We provide support arm for back-office and consumer care management.
Digital healthcare management solution

Technical Support

Telesales

Customer Relationship Management

Loyalty Management System

Lead Generation through Notification
IOT
SOLUTIONS
ACTIONABLE ANALYTICS FOR ENTERPRISES.
IoT solutions backed by Machine Learning & AI capabilities creating new pathways for business optimization. Real time monitoring and proactive safeguarding through cutting-edge technology.
Video Analytics

Customer Experience

Connectivity Management

Smart Solutions

Security Management
DIGITAL ENGAGEMENT

DIGITAL ENGAGEMENT FOR ENTERPRISES.
A skilled digital framework collaborated with people assistance and technology finding & optimizing business opportunities across customers' touch points. We do digital transformation for the new age customers step-by-step by proper utilization of the business touch points such as Sales, Lead Generation, Fulfilment, Services, Insights, Retention and promotion.
Managed Services

Content Management System

360-degree Integrated Digital Marketing

Interactive Digital Solutions of Customer Management

Big Data Analytics
THE INTERNET OF THINGS: MORE CONNECTED WORLD
TELECOM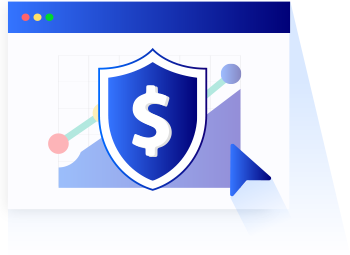 TELECOM
KNOWLEDGE MANAGEMENT
SOLUTIONS
Quick access to knowledge compiled with technology.
We help enterprises to become digital in customer experience (CX) initiatives.
BPM
SOLUTIONS
Address customer queries across multiple touch points.
We give back-end support to enterprises for amplifying customer experience (CX).
IOT
SOLUTIONS
Enhance business efficiency and security through unified platform.
We do strict safeguarding of large resources, space & premises.
USECASES
Get a deep analysis of our deployments so far.
Learn about our solution capabilities & product portfolios.
BFSI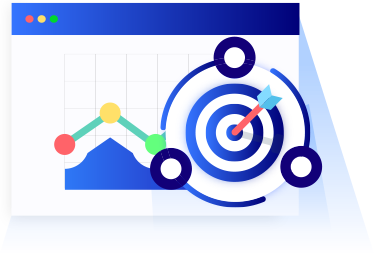 BFSI
KNOWLEDGE MANAGEMENT
SOLUTIONS
Assistance in database management through centralized platform.
We enable institutions to keep important information secured in unified space
BPM
SOLUTIONS
Cross-selling & up-selling of new services for financial institutions.
Enhancing revenue & generating business to attain desired CX.
IOT
SOLUTIONS
Asset safeguarding and branch auditing for safety management.
Deter crime & prevent break-ins with easy footage retrieval.
USECASES
Dig deep in to how our actionable analytics have assisted, in redefining business productivity and efficiency.
ECOMMERCE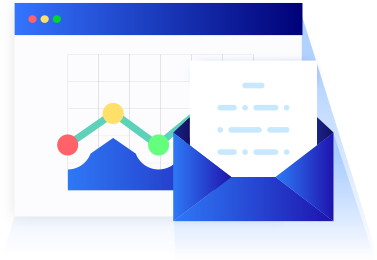 ECOMMERCE
KNOWLEDGE MANAGEMENT
SOLUTIONS
Gain desired outcome of customer satisfaction with, predictive search capabilities & NLP curated content.
BPM
SOLUTIONS
Create seamless experience with integration over website, bot, app.
We take initiative in taking responsibility of your ORM.
IOT
SOLUTIONS
Enhance the security potential to prevent break-ins and shrinkage of assets.
Safeguard large scale premises.
USECASES
See how we safeguard large premises and warehouses, That amplify its operational and business efficiency.
EDUCATION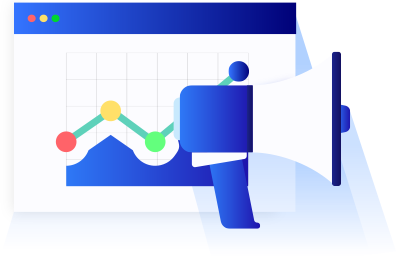 EDUCATION
KNOWLEDGE MANAGEMENT
SOLUTIONS
Make query management simplified with content management system.
We help institutions in managing enrollment queries & database setup.
BPM
SOLUTIONS
Uplift customer experience with proven lead generation models.
Enhance business operations and potential with our solutions.
IOT
SOLUTIONS
AI based auditing related to SOPs, time & hygiene.
We look, analyze employee productivity, shift adherence & more.
USECASES
Take a look on how we leverage customer services with technology, And how our solutions impact education sector proficiently.
OTHERS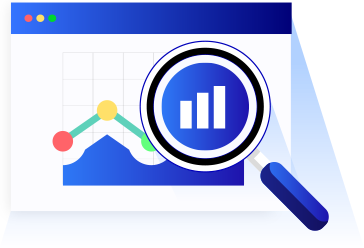 OTHERS
KNOWLEDGE MANAGEMENT
SOLUTIONS
We make sure our customer service software brings out, best knowledge services and maintain businesses efficiently.
BPM
SOLUTIONS
Step into digital support services for accelerating business growth.
Connect your business in a digital ecosystem.
IOT
SOLUTIONS
Capture data through smart devices and sensors.
Optimize business through AI, IOT & Machine Learning.
USECASES
Learn more about our recent deployments in businesses.
See how we act as catalyst in their customer experience (CX) journey.
GP DMS Project – In association with 6d Technologies
First CRBT (Caller Ring Back Tone) Platform in Bangladesh in 2006
First Ever co-branded product with the largest MNO of Bangladesh – Alo Ashbei
Address
Oriental Arcadia, Flat B2, House 27, Road 44, Gulshan, Dhaka – 1212, Bangladesh.
Email:  info@winteldigital.com